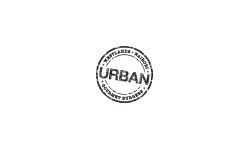 About Urban Gourmet Burger
Urban Gourmet has gone all out in its retro décor. Reminiscent of typical American diners with welcoming booth seating, rustic wood finishes, street signs and huge screens showing the latest games in football and rugby, it's the perfect place to cheer your favorite team.
Urban Gourmet Burgers offers an extended selection of mouth-watering burgers including new additions like the Asian and Caribbean burgers made from 100% prime beef and topped with fresh veggies, spices, cheese and drizzled with homemade Urban sauces to give that appetizing taste; similarly serving tender smoked meats including pepper crust beef fillet, snapper, jumbo prawns, lamb chops and chicken in BBQ sauce.
The drinks menu is expansive including light, dark and simplis draught beers, selected wines, spirits, signature cocktails and frozen margaritas
End every meal with a delicious dessert including freshly baked pies, tempting cakes and soft serve ice cream for the kids.
We are located on the Second Floor of the mall
---
5:59:31 AM
Mon, May 29
Open Today
from 8 am to 8 pm
Working Hours
Everyday
8:00 am - 8:00 pm