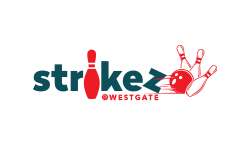 About Strikez Restaurant
Strikez Restaurant offers lane-side gastronomic delights accompanied by an impeccable selection of beers and cocktails. Strikez burgers are flame-grilled to your liking. Our menu includes kids' meals and tasty bites.
Strikez Bowling and Restaurant is perfect for family get-togethers, night out's, or just a little mid-week treat!
We are located on the First Floor of the mall, at Strikez Westgate
---
5:28:47 PM
Sat, December 9