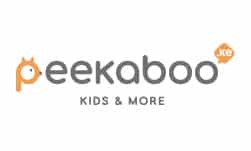 About Peekaboo
Peekaboo is a homegrown Kenyan brand that is a one-stop-shop for everything mom, baby & kids! From strollers, car seats, baby clothing, feeding essentials, toys, nursery decor, to books and more, they have it all covered.
You can now indulge in a delightful in-person shopping experience at their new store on the second floor of Westgate Shopping Mall. Alternatively, their user-friendly website and app 'Peekaboo.ke' provides a convenient online shopping journey.
Peekaboo has gone above and beyond to provide its customers with a seamless shopping experience. By bringing in top international brands, they have made it incredibly convenient to find and purchase popular world renowned baby products in Kenya. This eliminates the hassle of ordering from abroad, which often involves long shipping times and delays.
You can now shop top brands like Babyzen YOYO, Mothercare, Infantino, Fridababy, Hape, BabyBrezza, Chicco, Beaba, 4moms etc.
With over 1000 5-star ratings from satisfied Kenyan moms and dads, Peekaboo continues to soar in popularity, experiencing exceptional growth and success since its launch.
We are located on the Second Floor of the mall, second floor
---
5:20:16 PM
Sat, December 9
Open Today
from 9 am to 8 pm
Working Hours
Everyday
9:00 am - 8:00 pm