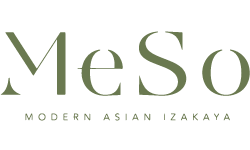 About MeSo
MeSo is a Modern Asian Izakaya (i-zaka-ya) experience inspired by the journey of a hungry mind in a contemporary, luxury dining setting. Izakaya a combination of kanji ? (stay) ? (drink) ? (place) represents the rich sensory indulgence of our fresh ingredient dishes, in a fine-dining set up.
Enjoy small dishes designed for sharing, with expert drink pairings in a relaxed and convivial atmosphere, served to the soundtracks capturing the energy of Ginza.
Located on the 2nd Floor, Westgate Shopping Mall.
We are located on the Second Floor of the mall, at food court
---
5:26:43 AM
Mon, May 29
Open Today
from 9 am to 10 pm
Working Hours
Everyday
9:00 am - 10:00 pm