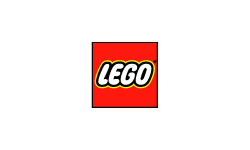 About Lego
The No 1 Toy Brand in the World
Lego has won the title of the Number 1 Toy Brand of the World and the Number 2 Biggest Brand in the World.
Lego, one of the best Internationally known toy brands, is a Dutch brand which started off in 1949, when the first Lego brick was produced.
The company's flagship product, Lego, consists of variously coloured interlocking plastic bricks accompanying an array of gears, figurines called minifigures, and various other parts. Lego pieces can be assembled and connected in many ways to construct objects, including vehicles, buildings, and working robots. Anything constructed can be taken apart again, and the pieces reused to make new things.
The Lego kiosk is situated on the 2nd Floor at Westgate Shopping Mall, opposite the Kids Club.
We are located on the Second Floor of the mall, Near Kids Corner
---
5:44:02 AM
Mon, May 29
Open Today
from 8 am to 6 pm
Working Hours
Everyday
8:00 am - 6:00 pm