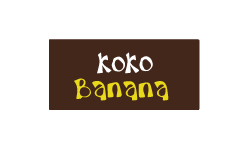 About KOKO BANANA
Coco Banana is a designer and collector of Afrocentric and rustic jewelry, gifts and accessory items. Coco Banana designs are inspired by the luster, flexibility and natural beauty of the organic African materials .
The resources at the coast gave the impetus to liaising with various communities to create our unique world class pieces.
These core materials are incorporated with cast iron, hard wood and mother of pearl amongst other rare organic materials to create unique and antique pieces.
We are located on the First Floor of the mall, POPUP MARKET
---
12:21:05 PM
Sun, December 4
Open Today
from 9 am to 8 pm
Working Hours
Everyday
9:00 am - 8:00 pm