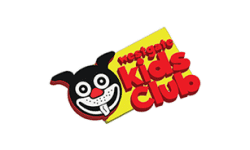 About Kids Corner
Being part of the Westgate Kid's Club is being part of the Westgate family. Not only do you get to have a great time with other kids but also form new bonds and memories with people who will make your childhood worth remembering. Sounds awesome right? That's not all you get. Being part of the Westgate Kid's Club entitles your child to amazing deals like:
• A Membership Card that shows your child is part of the family and let's them enjoy discounts of 10% on any goods purchased from Artworks from Africa and 20% off on goods purchased from Country Crafts.
• A free interest earning saving account with Stanbic Bank Limited because we care about your child's future financial goals.
• Be among the first to know about any upcoming fun activities, offers e.t.c
• A celebration of your child's milestones on their birthday. We make their birthday more memorable with a free movie, popcorn, soda, a free 4x6 photo print from Sona Shoppe, 1 free hour of playtime at the Kid's Corner, candy for the sweet tooths, 50% discount from County Crafts, 15% discounts on any goods purchased at Artworks from Africa and for the book lovers, a 10% discount on all purchases from Educate Yourself Limited.
Membership is open to kids of up to 16 years old. A recent passport photo of your child and a one-time registration fee of Ksh 500 are required upon registration. What are you waiting for? Be part of the Westgate family by visiting the Kid's Corner on 2nd floor of the mall.
*Kid's Club benefits subject to change from time to time.
We are located on the Second Floor of the mall, Second Floor
---
1:11:29 AM
Wed, August 17
Open Today
from 10 am to 8 pm
Working Hours
Everyday
10:00 am - 8:00 pm