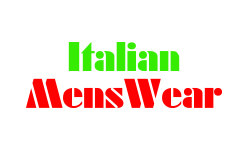 About Italian Menwear
Italian Mens wear is home to some of the world's finest designs made by top fabric manufacturers in Italy; a country with a strong reputation in the world of menswear.
We offer an exclusive collection of the latest range from designers like Stefano Ricci, Mario Barutti, Pierre Cardin, Moreschi, Balmain, Brions, Candli Massimo and many more!
Our collection ranges from executive business suits, shirts (formal) and ties to everyday casual wear. We have experts to assist in choosing and matching according to your personal style and latest trends.
Whatever the occasion, you can never miss to make an impression with our collection. So why not visit our unique collection TODAY?
We are located on the First Floor of the mall