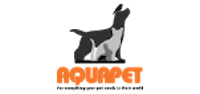 About Aquapet
At Aquapet Ltd, we have a wide range of all dog, cat, bird and small animal accessories. In addition, we stock a popular German brand of pet food which caters to dogs and cats of all sizes and breeds, all you have to do is ask and we will provide!
We ensure our products are tried and tested for your pets use and consumption, not to mention to suit both your tastes!
Visit us today and find suitable items for your beloved pet and/or prized aquarium.
We are located on the Second Floor of the mall
---
10:00:35 PM
Wed, October 4
Open Today
from 9 am to 8 pm
Working Hours
Everyday
9:00 am - 8:00 pm