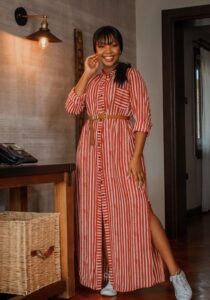 January can be a Testing month that's one thing we can all agree on but we do not always need to look like our problems sometimes we need to look like the solution and at IKOJN we do just that. we will be showing you how to dress up during this January summer.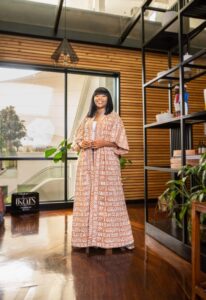 In this heat Hun, you need to keep it light, cute and simple and our spicy shirt dress does just that. She can be both an official outfit and both casual outfit. for an official look just button it all up and put a cute belt on it and BOOM you will be ready to go kill it in the board room. For a casual look button it down to your liking and BOOM you are ready for drinks with the girls.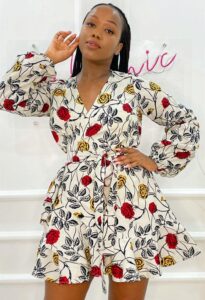 Bestie! it's kimono season we all need kimonos I think kimonos are literally a staple in the closet I think it's the new black dress don't you think so? So how I would style this kimono is with blue jeans, a nice crop top and then you wear the kimono to complete the look. Or I would wear some wide-leg pants a plain crop top and then put the kimono on to complete the look all we have to say is that this Ubuntu kimono is a favourite here at IKOJN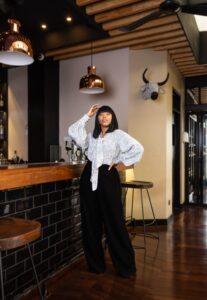 Okay picture this its Friday, The sky is blue it's 4 pm and you have just gotten off work and you are on your way for some fun times with your girls. This is what the Rosetta wrap dress is giving when you pair her up with some nice heels she will give you all the confidence you need when I wear this dress I personally feel like the "it" girl.
Tell me you're a boss babe without telling me you're a boss babe yup! those are the exact vibes the iconic blouse is giving now this is a January staple that we all need just to reaffirm ourselves that we are doing great and we got this. Now how can we style this blouse? you can rock it with wide-leg pants and a good heel or you can rock it with a pencil skirt and a bomb heel and top it off with a good set of earrings.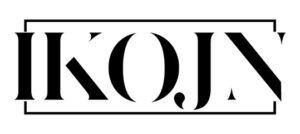 You got this! you are a boss babe go rock your iconic outfits!
Location: Westgate Pop Up Market, First Floor