Carrefour Launches First Ever Self-Checkout Service at Westgate Shopping Mall
History was made at the Westgate Shopping Mall after the first-ever self-checkout service in the country was launched at the Carrefour shopping outlet.
The service was launched on Wednesday, March 29, and will provide timely seamless service for customers.
Customers with less than 15 items will be able to use the new technology and avoid the long queues that are often witnessed in a number of shopping outlets.
In making the process faster, customers will be required to make cashless transactions with a wide range of payment platforms included in the technology.
The service accepts payments made through credit and debit cards, M-Pesa and MyClub loyalty points.
During the launch, Christophe Orcet, Regional Director – East Africa, Majid Al Futtaim Retail l explained that the technology was revolutionary noting that cutsomers would get one of a kind experience.
"The self-checkout service underlines our ongoing commitment to creating seamless shopping experiences for all our customers through adopting global best practices and solutions.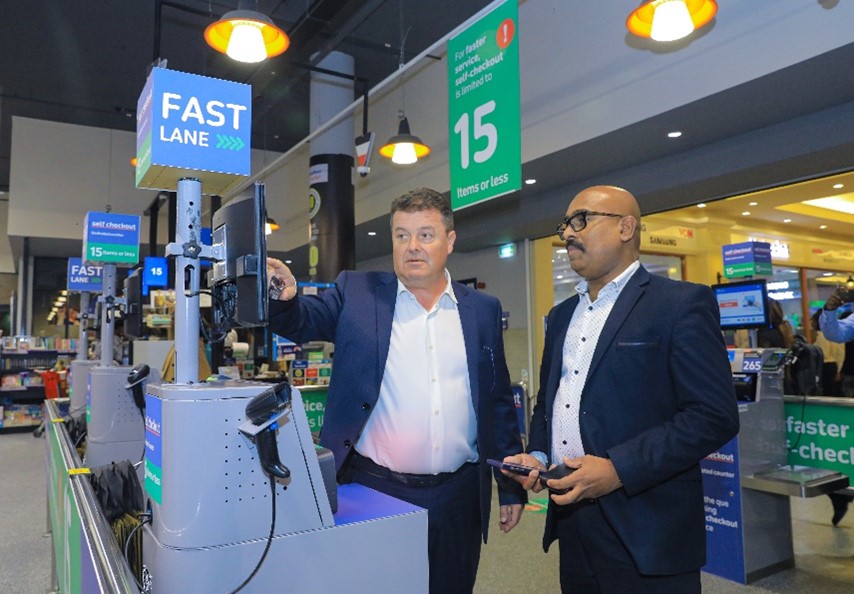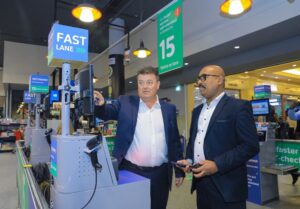 "The innovative service will allow customers greater freedom, control and convenience while shopping," he stated.
With the project piloted at Westgate Shopping Mall, the technology will be rolled out to the rest of Carrefour stores with time.
Photo: Christophe Orect, Regional Director- East Africa Majid Al Futtaim
Retail with Rasheed Muhamed Country CCO Manager demonstrating first
self-checkout service at Carrefour Westgate shopping mall.
How to Use the Service at Westgate Shopping Mall;
To use the service, one is required to approach the self-checkout screen and start the process by clicking the 'start' option.
Afterwards, scan the code on the items as is usually done on the supermarket counters.
Click the 'finish & pay' option after scanning all the products before proceeding to make the payments.
Stay ahead of the rest and tryout the first Self-Checkout in Kenya at Westgate Shopping Mall. Enjoy special offers, discounts, and fun activities during this Easter.