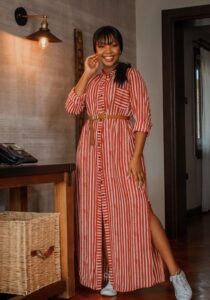 January can be a Testing month that's one thing we can all agree on but we do not always need to look like our problems sometimes we need to look like the solution and at IKOJN we do just that. we will be showing you how to dress up during this January summer.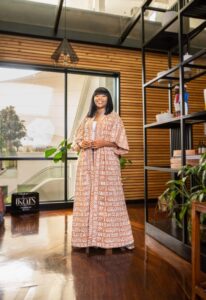 In this heat Hun, you need to keep it light, cute and simple and our spicy shirt dress does just that. She can be both an official outfit and both casual outfit. for an official look just button it all up and put a cute belt on it and BOOM you will be ready to go kill it in the board room. For a casual look button it down to your liking and BOOM you are ready for drinks with the girls.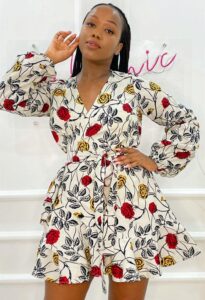 Bestie! it's kimono season we all need kimonos I think kimonos are literally a staple in the closet I think it's the new black dress don't you think so? So how I would style this kimono is with blue jeans, a nice crop top and then you wear the kimono to complete the look. Or I would wear some wide-leg pants a plain crop top and then put the kimono on to complete the look all we have to say is that this Ubuntu kimono is a favourite here at IKOJN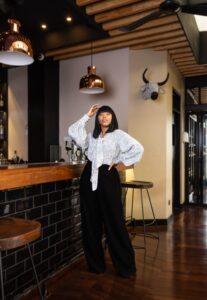 Okay picture this its Friday, The sky is blue it's 4 pm and you have just gotten off work and you are on your way for some fun times with your girls. This is what the Rosetta wrap dress is giving when you pair her up with some nice heels she will give you all the confidence you need when I wear this dress I personally feel like the "it" girl.
Tell me you're a boss babe without telling me you're a boss babe yup! those are the exact vibes the iconic blouse is giving now this is a January staple that we all need just to reaffirm ourselves that we are doing great and we got this. Now how can we style this blouse? you can rock it with wide-leg pants and a good heel or you can rock it with a pencil skirt and a bomb heel and top it off with a good set of earrings.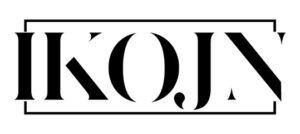 You got this! you are a boss babe go rock your iconic outfits!
Location: Westgate Pop Up Market, First Floor
WELCOME, SWAROVSKI.
We are happy to welcome Swarovski to The Westgate Family – The home of Brands
ABOUT SWAROVSKI.
Swarovski is a Wonderlab where magic and science meet.
Swarovski unifies all parts of its organization under one spellbinding idea and brings forward a wondrous new world of crystal craftsmanship. Founded in 1895 in Austria, the company designs, manufactures and sells the world's highest quality crystal, gemstones, Swarovski Created Diamonds and Zirconia, jewelry and accessories, as well as crystal objects and home accessories. Together with its sister companies Swarovski Optik (optical devices) and Tyrolit (abrasives), Swarovski Crystal Business forms the Swarovski Group.
A responsible relationship with people and the planet has always been an integral part of Swarovski's heritage. This manifests today in the company's well-established sustainability agenda with youth-focused education programs and foundations to promote human empowerment and conserve natural resources to achieve positive social impact.
Visit them today at Westgate Shopping Mall, Ground floor.
You do not need a day to celebrate the men in your lives.  Every man deserves to feel cared for and a fragrance is something that adds the cherry at the top.  As luck would have it, Yves Rocher has a line of several fragrances ideal for the perfect gift on offer throughout this month.
Ambre Noir, a seductive fragrance that expresses masculine chic!
Assert your seductiveness with Ambre Noir – Eau de Toilette, which mixes the extreme and woody character of Patchouli and Vetiver with the sensuality of Tonka Beans. At the guts of this fragrance, the subtlety of Cedar and Lavender accentuates its elegance.
Comme une Evidence Homme is a fragrance that encourages harmony and self-awareness.
A perfect balance between the clarity of the citrus notes, the spicy floral vibrations at the guts , the classical elegance of the woody notes. A self-evident olfactory composition, a call for participation to a timeless moment.
Bois de Sauge – The intensity of an aromatic freshness
Bois de Sauge embodies this sense of freedom and adventure. A fragrance where the aromatic freshness of Sage combines with the intensity of Guaiac Wood and Patchouli.
Hoggar Eau de Toilette – 100ml
This fragrance delivers spicy, warm and enveloping notes, mixed with the fresh and delicately woody notes of lavender.
Cuir Vetiver
A creation of perfumer Sonia Constant revolving around exceptional natural raw materials: Vetiver with its leather freshness, Sandalwood with woody and clear notes, and Tonka Bean with its smooth and vanilla notes.
And if your man isn't crazy about fragrances, why not gift him a hygiene hamper? He spends next to no time on himself, so a moment of relaxation in the tub will surely do him some good! A relaxing treatment with our shower essentials is sure to do the trick!
Come explore for the perfect shoes that will give your mother the ultimate comfort. From doing errands to hitting the gym and walking to reach her fitness goals, make her look stylish and comfortable with a pair of Skechers from DOS Skechers
With Mothers Day fast approaching a fresh bouquet from Blooming Blooms that includes a bottle of wine or a bar of chocolates would cap off your Mother's day.
In this celebratory month, make a toast to all the mothers with the best selection of different types of wines, spirits, and champagnes from the Wine Company and the Liquor Shack located at the Pop Up Market, First floor of the Westgate Shopping Mall.
Guarantee your mother's happiness by making smart decisions. Step into Samsung store or Salute iWorld and get smart products that will assist her on a day-to-day basis like tracing her fitness goals, calling her friends to make online orders with ease.
In this lovely month that celebrates mothers, take your mom to a spa date. Elevate her whole look from head to toe with makeup from Ashley's Beauty Spa or a make-up gift pack from Yves Rocher.
Discover the elegant selection of Erita Jewels and Gemessence Jewellery. Shop for a jewel that will compliment your mum and will create a statement everywhere she goes.