Experience Westgate Campaign (August 2021 to December 2021)
This will be the biggest and most exciting five-month campaign starting in August focused on rewarding our loyal shoppers with Free passes to one of the following four entertainment/sporting venues at Westgate Shopping Mall:
W Exclusive Wellness & Fitness Centre (referred to as the "Gym")
Strikez@Westgate bowling and entertainment arcade
Westgate Cinema
Westgate Kids Club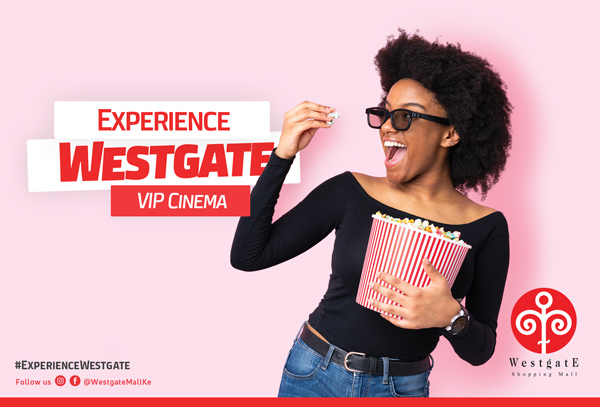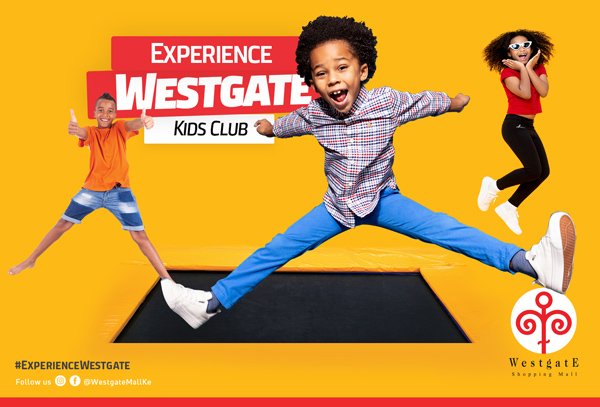 For every Kshs 3000 or more spent at Westgate Shopping Mall in a day, shoppers will get a chance to redeem one (1) Free:
Premium movie voucher at the Westgate Cinema; or
Game voucher at Strikez@Westgate bowling and entertainment arcade; or
Day voucher at Westgate Kids Club
For every Kshs 5000 or more spent at Westgate Shopping Mall in a day, shoppers will get a chance to redeem either any one of the Free vouchers in a) above or one (1) Free:
Day voucher to the Gym ;or
VIP movie voucher at the Westgate Cinema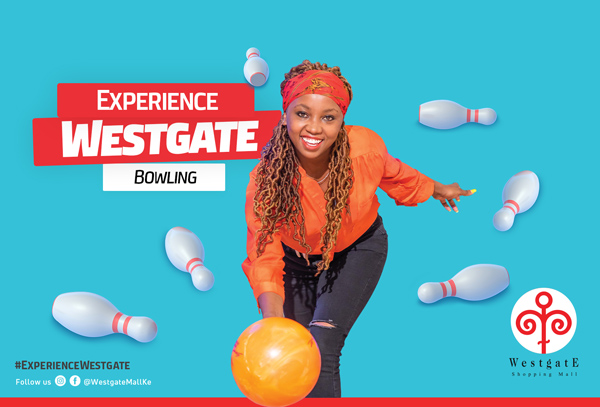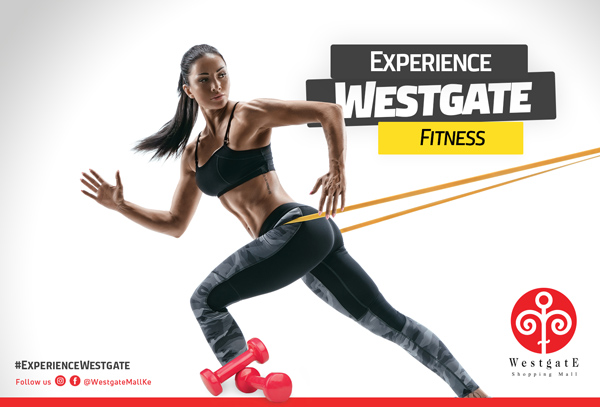 *Terms and Conditions shall apply:
Vouchers shall only be issued subject to the participant downloading and registering for the Westgate Shopping Mall App.
Shoppers will be required to produce to our promotion attendants their original receipts as evidence of purchases made on that day such original receipt(s) bearing the name of the shop, eatery or service provider and expressly stipulating that it is located at Westgate Shopping Mall.
The Vouchers shall be redeemable between Monday to Thursday and will be valid for seven (7) days from date of issue.
A maximum of ten (10) Free pass vouchers can be issued to each shopper per day.
Vouchers shall be stamped and signed by an authorized signatory of Westgate Shopping Mall Limited.
Vouchers will be collected from the Information Desk at the Ground floor of the Mall.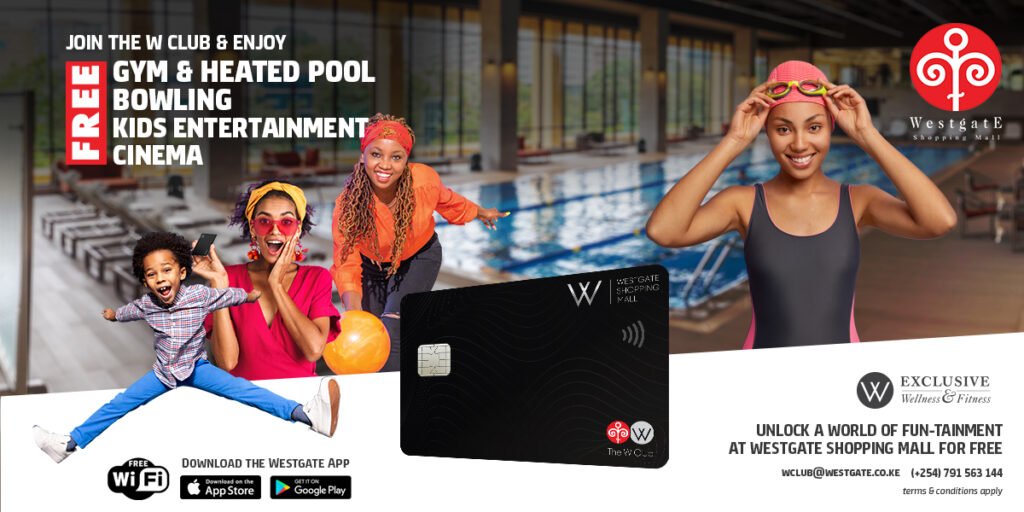 WELCOME, SWAROVSKI.
We are happy to welcome Swarovski to The Westgate Family – The home of Brands
ABOUT SWAROVSKI.
Swarovski is a Wonderlab where magic and science meet.
Swarovski unifies all parts of its organization under one spellbinding idea and brings forward a wondrous new world of crystal craftsmanship. Founded in 1895 in Austria, the company designs, manufactures and sells the world's highest quality crystal, gemstones, Swarovski Created Diamonds and Zirconia, jewelry and accessories, as well as crystal objects and home accessories. Together with its sister companies Swarovski Optik (optical devices) and Tyrolit (abrasives), Swarovski Crystal Business forms the Swarovski Group.
A responsible relationship with people and the planet has always been an integral part of Swarovski's heritage. This manifests today in the company's well-established sustainability agenda with youth-focused education programs and foundations to promote human empowerment and conserve natural resources to achieve positive social impact.
Visit them today at Westgate Shopping Mall, Ground floor.
You do not need a day to celebrate the men in your lives.  Every man deserves to feel cared for and a fragrance is something that adds the cherry at the top.  As luck would have it, Yves Rocher has a line of several fragrances ideal for the perfect gift on offer throughout this month.
Ambre Noir, a seductive fragrance that expresses masculine chic!
Assert your seductiveness with Ambre Noir – Eau de Toilette, which mixes the extreme and woody character of Patchouli and Vetiver with the sensuality of Tonka Beans. At the guts of this fragrance, the subtlety of Cedar and Lavender accentuates its elegance.
Comme une Evidence Homme is a fragrance that encourages harmony and self-awareness.
A perfect balance between the clarity of the citrus notes, the spicy floral vibrations at the guts , the classical elegance of the woody notes. A self-evident olfactory composition, a call for participation to a timeless moment.
Bois de Sauge – The intensity of an aromatic freshness
Bois de Sauge embodies this sense of freedom and adventure. A fragrance where the aromatic freshness of Sage combines with the intensity of Guaiac Wood and Patchouli.
Hoggar Eau de Toilette – 100ml
This fragrance delivers spicy, warm and enveloping notes, mixed with the fresh and delicately woody notes of lavender.
Cuir Vetiver
A creation of perfumer Sonia Constant revolving around exceptional natural raw materials: Vetiver with its leather freshness, Sandalwood with woody and clear notes, and Tonka Bean with its smooth and vanilla notes.
And if your man isn't crazy about fragrances, why not gift him a hygiene hamper? He spends next to no time on himself, so a moment of relaxation in the tub will surely do him some good! A relaxing treatment with our shower essentials is sure to do the trick!
Looking for the perfect gift for your mum? A gift you know they will love and they can buy whatever they want. Buy them a Westgate Gift Card that is valid for a year from the activation date.
Come explore for the perfect shoes that will give your mother the ultimate comfort. From doing errands to hitting the gym and walking to reach her fitness goals, make her look stylish and comfortable with a pair of Skechers from DOS Skechers
With Mothers Day fast approaching a fresh bouquet from Blooming Blooms that includes a bottle of wine or a bar of chocolates would cap off your Mother's day.
In this celebratory month, make a toast to all the mothers with the best selection of different types of wines, spirits, and champagnes from the Wine Company and the Liquor Shack located at the Pop Up Market, First floor of the Westgate Shopping Mall.
Guarantee your mother's happiness by making smart decisions. Step into Samsung store or Salute iWorld and get smart products that will assist her on a day-to-day basis like tracing her fitness goals, calling her friends to make online orders with ease.
In this lovely month that celebrates mothers, take your mom to a spa date. Elevate her whole look from head to toe with makeup from Ashley's Beauty Spa or a make-up gift pack from Yves Rocher.
Discover the elegant selection of Erita Jewels and Gemessence Jewellery. Shop for a jewel that will compliment your mum and will create a statement everywhere she goes.